Not saying I am going to use this character but here's one I made earlier.

Reeth Lightstar Human - Noble

ST: 8
DX: 12
CN: 10
IN: 14
WS: 13
CH: 15

REF: 13; WIL: 14; FRT: 11; DAM: 11
BATTK: +0; MATTK: +0; RATTK: +1
HP: 18; SP: 6

FEATS: Linguist, WP Pistols, WP Simple Melee, Skill Focus-Pilot, Vehicle Combat

TALENTS: Bolster Ally

SKILLS: Deception +7, Gather Information +7, Pilot +11, Persuasion +7, Perception +6, Initiative +6, Use Computer +7, Treat Injury +6

EQUIPMENT: Blaster Pistol, Comlink, Utility Belt

DESCRIPTION
Young, not unattractive Corellian woman, she is tall and slim with short black hair. Her dark
eyes have an amused, confident gleam. Normally dresses in a midnight blue flight suit, a
short, heavy yellow spacer's jacket and boots. She wears her blaster low down on the hip –
after the fashion of the Corellian pirates.

BACKGROUND
Reeth always wanted to fly and joined the Acadamy as soon as she was old enough. A gifted
(though rebellious) student she grew disenfranchised with the way in which the Empire was
increasingly coming to dominate the institution. Not wanting to become part of the Imperial
machine she dropped out, bumming around spacer's bars and trying to get signed on to a
ship.

It was in one such bar that she meet Mung Namor who noticed the spirited girl and offered her
a place in his organisation which she eagerly accepted. She didn't realise at the time that this
was the Mung of Mung's Raiders; a notorious pirate organisation operating in the very heart of
the Empire. Despite Imperial propaganda, they were not a group of murderous killers and
raiders, but had certainly been a thorn in the side of the Imperial Starfleet for many years (and
Mung himself had ties with the newly formed Rebellion against the Empire). He took the
young girl under his wing and she soon became a loyal member of his band – herself not
having much love for the Empire.

For two years she took part in their various raids and operations, until the Empire finally
caught up with Mung's Raiders. How they discovered their well hidden base is unknown, but
those that weren't killed in the raid were captured and sentenced to the many Imperial work
camps. Reeth was one of the lucky ones she was away from the asteroid base when the
Imperials attacked. Returning to find the base destroyed and narrowly escaping the patrol
ships still in the area, she made her way to the Outer Rim. Not knowing if her former
companions were alive or dead she became her own boss and captain of the Tigerclaw.

NOTES
Quite charming when she turns it on, Reeth exhibits an air of hard-nosed confidence that
almost borders on cockyness (but not to the point of rashness – well not often anyway). She
gets into scrapes and gets herself out of them. Despite this she would rather skirt round
trouble than run head-on into it, but if someone is spoiling for a fight she is quite happy to
oblige. She operates as an independent ship captain and makes very little distinction between
legal and illegal jobs. Her amoral attitude is more down to her contempt for the Empire than a
lack of knowing wrong from right. Her ship, The Tigerclaw is a YT-2000 frieghter - formally
one of the Mung's small fleet of pirate ships, it punches above its weight.
_________________
"I've got a lantern, a pair of waders and possibly the most fearsome piece of hand artillery in all England - what could possibly go wrong?"
Ctoan
SEASONED




Posts

: 236


Join date

: 2009-12-17



Mazer Venn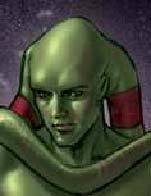 Medium Twi'Lek Scoundrel 1
Force
5,
Destiny
1
Init
+2;
Senses
Perception +7
Languages
Basic, Ryl
Defenses
Ref +15 (flat-footed +13), Fort +12, Will +14
HP
19;
Threshold
12
Speed
6 squares
Melee
Unarmed -1 (1d4-1)
Ranged
Blaster pistol +2 (3d6 or Stun)
Base Atk
+0; Grp +2
Abilities
Str 8, Dex 14, Con 12, Int 15, Wis 14, Cha 12
Talents
Fool's Luck
Feats
Point Blank Shot, Weapon Proficiencies (Pistols, Simple)
Skills
Deception +6, Gather Information +6, Perception +7, Persuasion +6, Pilot +7, Use Computer +7.
Possessions
Blaster pistol, concealed holster, comlink, dice, sabbac deck, nice clothes.
Description
Young, male Twi'Lek. Lithe and fairly slight of build. He has an intense gaze which has served him well at the sabbac table. Normally wears coveralls, often tied around the waist. When in port, dresses in considerably finer clothes. Blaster pistol, when worn is carried in an Ullian shoulder rig, usually concealed beneath his jacket. Mazer presents a calm and relaxed demeanour for most of the time.
Background
Mazer Venn is unremarkable in almost every respect apart from two things. He is considered attractive for his species and seems to carry good luck with him. His undistinguished early life on Ryloth ended when he managed to work passage off world following an unspecified indiscretion with the daughter of a prominent businessman. He had paid little attention during formal schooling but proved to be a quick learner and popular with his newly acquired crew mates. As he had little to hold him on Ryloth, he didn't look back and has never returned. He soon discovered a taste and aptitude for games of chance in some of the seedier dives in the galaxy and spent most of what he earned indulging this hobby/occupation. He picked up a modicum of knowledge in a wide range of shipboard jobs, which has served him well over the years. When the ship he was crewing on was impounded while taking on cargo on Sullust, he managed to avoid imprisonment through a characteristaclly lucky turn of events. It was shortly after this incident that he encountered Reeth Lightstar over the sabbac table and won himself a berth on the Tigerclaw. Originally seeing her as an easy meal ticket, he has since come to respect the Corellian captain a great deal. He has stuck around and has become a useful addition to the crew. Mazer functions in a variety of roles as needed; co-pilot, deckhand, engineer and sometime bodyguard.
His indefinable "good luck" has also come in handy on several occasions.
Notes
What Mazer does not know for sure but may suspect is that he is a force sensitive. If times were different, his talent may have been spotted early enough and he would likely have trained as a jedi. As it is, this gift may prove dangerous if he crosses the path of another force sensitive, especially one in thrall to the Empire.
Friends & Enemies
Mazer may be considered to be on first name terms with many of the clientele of whichever gambling den you care to mention. In particular, he is close to Reena Thal, owner and barkeep of the Staggered Claw on Sullust. It is widely rumoured that Mazer and Reena were once lovers, although neither will ever confirm or deny this. Mazer's childhood friend, Kin Chel, is currently flying a Y Wing fighter for the Alliance. Neither has seen the other since childhood but the two still share a strong fondness for each other and would doubtless aid the other if needed. Halton Shale, once master of the transport Obsidian Dawn holds a strong grudge against Venn, believing the Twi'Lek responsible for selling him out on Sullust. In fact, it was a greedy cargo hand who did the dirty deed but Shale is not one to let the facts stand in the way of a good vendetta.
_________________
"Believe it or not," Doc advised her, "we get some fun out of this sort of thing."
Currently GM-ing:
Star Trek Adventures Playtest
Currently Reading:
Nigel Kneale - Quatermass
http://rennyscorner.webs.com/
GAME MASTER




Posts

: 1389


Join date

: 2009-01-02


Age

: 51


Location

: Crawley, West Sussex

Character sheet
Name: Renny


Nice one!

_________________
"I've got a lantern, a pair of waders and possibly the most fearsome piece of hand artillery in all England - what could possibly go wrong?"
Ctoan
SEASONED




Posts

: 236


Join date

: 2009-12-17





Similar topics
---
Permissions in this forum:
You
cannot
reply to topics in this forum